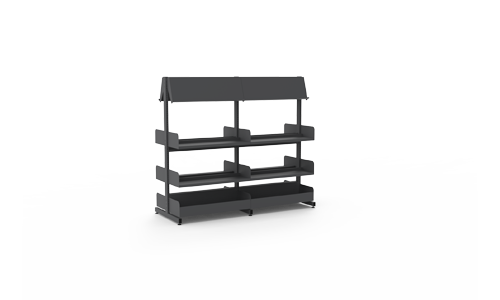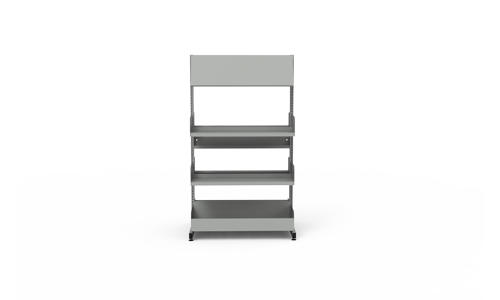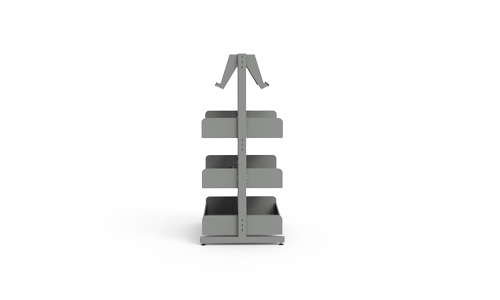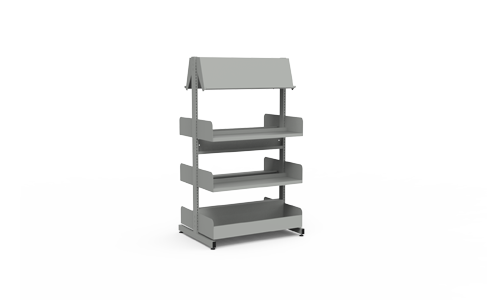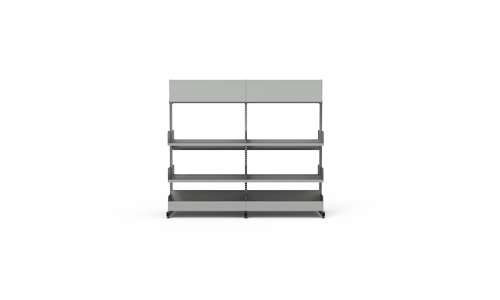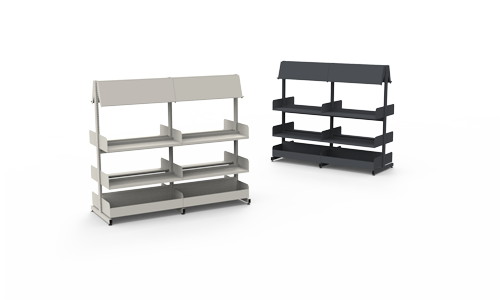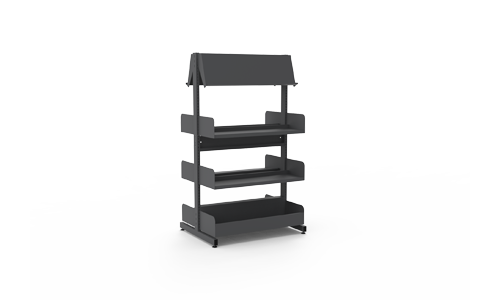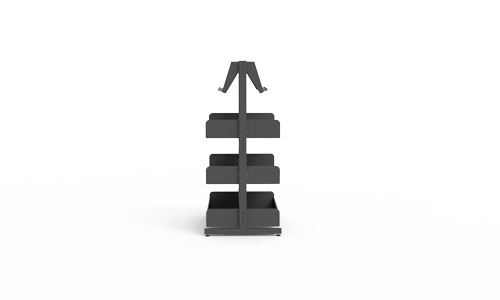 The fresh, modern design of the Library provides a comfortable and roomy environment that avoids a traditional 'row of shelvings approach'. Non – Fiction shelvings are Ideal for spine-out book display with face-out feature display. Each bay is 896mm. It creates a much more spacious and less formal feeling library space.

We wanted to create a shelving system that would meet the needs of modern libraries, while also providing the kind of durability and reliability that users expect. To achieve this, we used thicker metal for its shelving and supports, providing enhanced durability and a lifetime structural warranty. The shelving is also designed for flexibility, with reversible shelves that can be easily converted from flat spine display to angled display, making it easier to enhance visual merchandising and increase item circulation.CIVOM's consultants will work with libraries to ensure that the shelving is tailored to their specific needs in terms of collection type, style, heights, and configurations. Overall, Raeco's library shelving system provides a quality, durable, and flexible solution for modern libraries.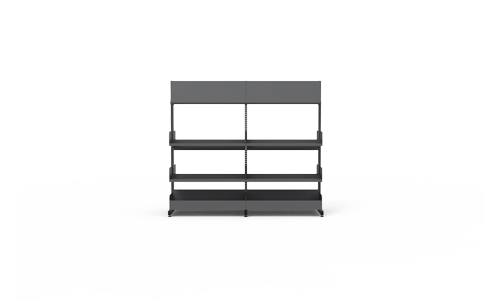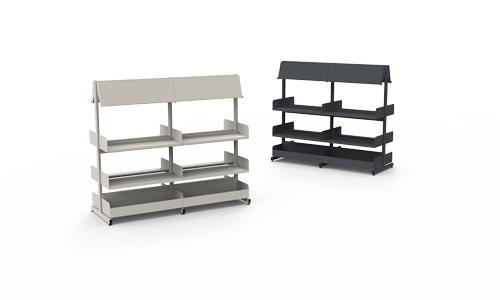 Upgrade your library with CIVOM-made durable, and versatile shelving. Enhanced visual displays, mobile or static, with a lifetime warranty and GECA accredited for sustainability." The shelving is available in both static and mobile configurations, with the latter including robust castors that make it easy to relocate the shelving and optimize space usage. The shelving also has adjustable feet for uneven floors, and a raised shelf back to prevent books from falling through. Additionally, the shelving is accredited by GECA, ensuring that it is environmentally friendly, and comes in a wide range of colors to suit any library's design aesthetic.