Discover the EN Classic Cantilever Chair: Where innovation meets style. Stackable and featuring cantilever legs for stability, it combines functionality with a sleek design. Crafted with strength in mind, it boasts a gas-injected ribbed shell and tamper-proof fixings. Experience comfort and mobility with its ergonomic curves and lightweight construction.
Embark on a design journey with the EN Classic Cantilever Chair, where elegance and functionality intertwine seamlessly. Inspired by modern aesthetics, its sleek lines and cantilever legs create a visual statement of contemporary sophistication. Crafted with meticulous attention to detail, the gas-injected ribbed shell provides strength and durability, while the ergonomically curved seat back ensures optimal comfort and posture. Embrace the perfect fusion of style and practicality with the EN Classic Cantilever Chair and elevate your space with timeless elegance.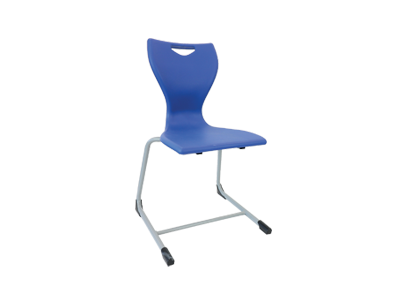 Stackable up to 6x high for space optimization, Cantilever legs that provide stability and discourage tilting. Ergonomically designed with a gas-injected ribbed shell, it offers added strength and tamper-proof fixings for secure attachment. The curved seat back profile ensures optimal back support and posture, while its lightweight construction ensures easy mobility. Optional seat pads are available for enhanced comfort. Experience a perfect blend of functionality, durability, and ergonomic design in the EN Classic Cantilever Chair.