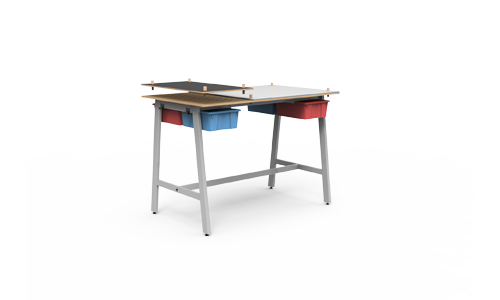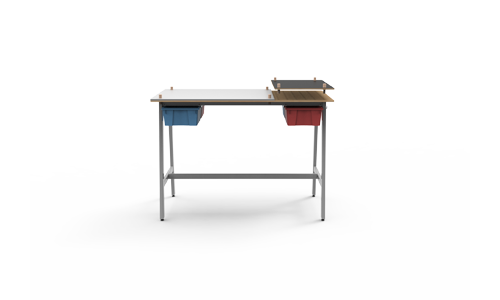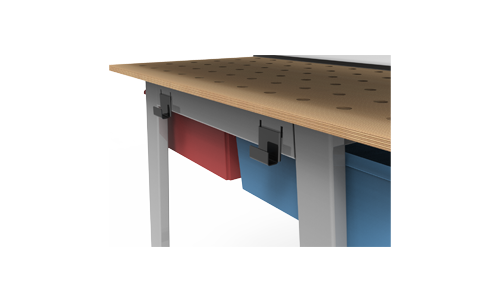 Workshop tables in a learning space enhance student engagement, creativity, and learning outcomes by providing a hands-on and practical approach to education. It is a perfect companion to work at standing height, in great demand for Makers spaces, tinkering spaces, cafes, lounges & laboratory spaces.
Most of our classrooms are not equipped with practical learning and demonstration methods. So we thought why not bring the lab into the classroom so that we can have a practical session and live demonstration in our classroom, Also as working with different materials requires suitable tabletop surfaces to work efficiently. So our peg board system is efficient to achieve the same goal, you can quickly change the top to work with different materials, and the interesting part is multiple people can work on different products at the same time.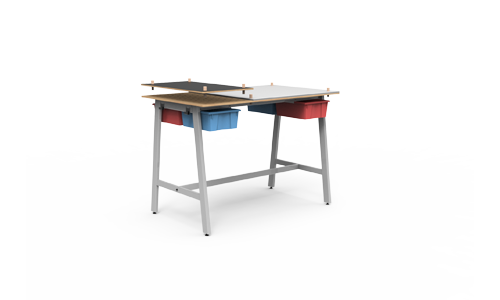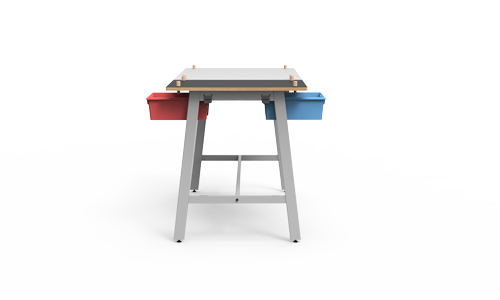 We took the maker's table to a little extra length to make it more versatile and fun to use. We have used the peg board system on the tabletop to use the multiple material options as per the task. i.e. for cutting we have a rubber cutting mat, for wood, we have a Birch top, etc. We got it in multiple height & size options to suit the needs of various height uses. Also, we thought of providing a caster(lockable) option to have an easy moment.