Chennai, 17th June 2023 – The highly anticipated IPN Conference, held on the 17th of June 2023, brought together esteemed school leaders from Chennai and neighboring areas for a day of engaging discussions and thought-provoking deliberations. As associate partners, CIVOM had the privilege of participating in this prestigious event, contributing to its resounding success.
Under the central theme of "Technology in Education – The Paradigm Shift," the conference shed light on the ever-increasing impact of technology on the field of education. With technology permeating every facet of our lives, the conference aimed to address the crucial question of whether technology is a bane or a boon in the realm of education ?

During the event, Mr. Alok Kumar Survatia, VP Sales of CIVOM, served as one of the esteemed panel members. Leveraging his expertise in 21st century educational pedagogies, Mr. Survatia shared intriguing insights into how technology is transforming 21st-century education. He provided an in-depth analysis of the pros and cons that technology presents to learners, emphasizing the importance of leveraging technology effectively to enhance the learning experience.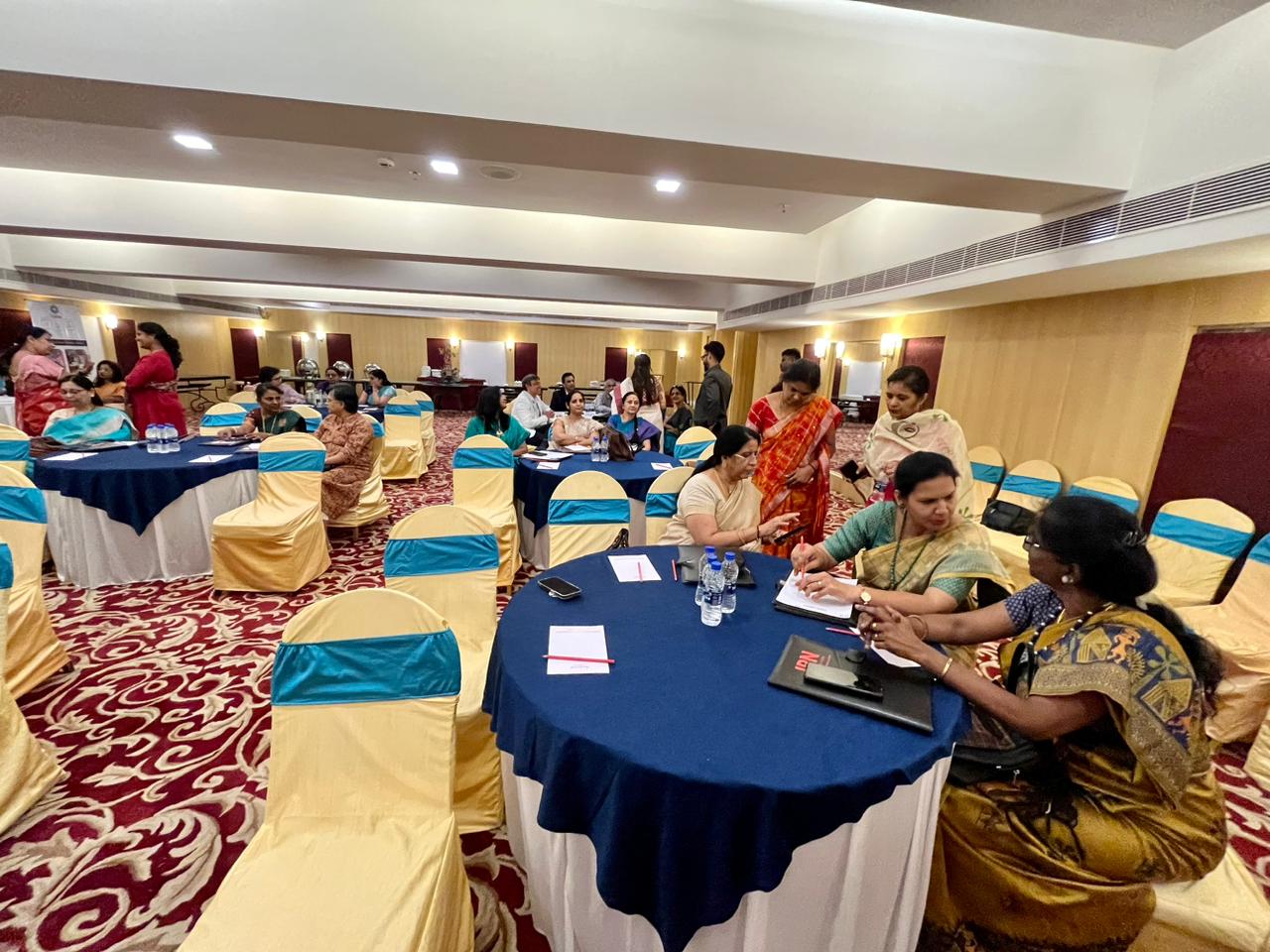 Throughout the event, attendees delved into the challenges posed by technology to traditional classroom learning and teaching methods, while also exploring the evolving roles of teachers in this technology-powered world. With technology offering unprecedented opportunities for enhanced engagement, personalized learning, and access to a vast array of resources, educators and school leaders deliberated on how to leverage these advancements to create meaningful and effective learning environments.
The IPN Conference showcased the commitment of educational leaders to stay at the forefront of educational innovation, ensuring that students are equipped with the skills needed to thrive in an increasingly digital world. By fostering collaboration and exchanging valuable insights, the conference provided a platform for participants to gain new perspectives and inspire one another in their educational endeavors.
CIVOM extends its heartfelt gratitude to the visionary leaders who graced the event with their presence and shared their invaluable experiences. As associate partners, CIVOM remains dedicated to driving positive change in the realm of education, leveraging technology to empower students and educators alike.
For more information about the IPN Conference and to explore how CIVOM is pioneering the integration of technology in education, visit our website's news section.